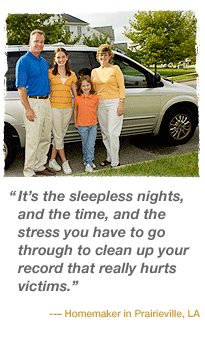 "Given the percentage of growth, the reality is that most of us will become a victim of identity theft sometime in our lives, if not multiple times." - Linda Goldman-Foley, Executive Director, Identity Theft Resource Center.



"It's important for our agency to work with a business that gives us dependability, high quality services, and answers. Cyberian is very reliable and highly responsive. It has been a pleasure working with them." - Kaitlyn Spinelli AAI, CWCA Berry Insurance



"Internet criminals want your computer, your money and your identity. And their tactics are becoming increasingly refined and organized, according to security experts." – Daniel Sieberg CNN



"Stealing Social Security numbers and other sensitive data isn't always a cloak- and-dagger, sophisticated operation: It's often a low-tech job made easier by carelessness and flimsy safeguards." - Mike Weider, CTO Watchfire Inc.



"I've heard of people who are sorting things out for months or even years. You might spend anywhere from six months to two years recovering from identity theft." – Beth Givens, Director, Privacy Rights Clearinghouse



"This could be happening to anyone, at any time, and you won't even know it," Melody said. "Nothing you can check in any system will ever tell you it is happening. The only way to find out is by accident."



"On identity theft, the biggest problem is the workplace, and the biggest problem in the workplace is there's a lack of personnel security." - Judith Collins, Criminal Justice Professor.



"It's the sleepless nights, and the time, and the stress you have to go through to clean up your record that really hurts victims." – Homemaker in Prairieville, LA



"Consumers are not equipped to defend themselves properly." Avivah Litan, data security analyst Gartner Inc.